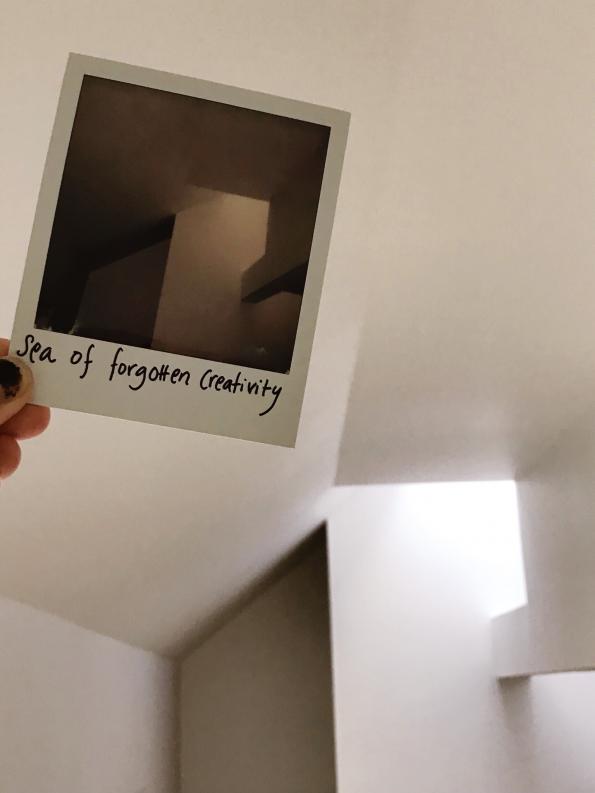 I figured out an important part of my personality last week.
Maybe I've known it longer than that, but sometimes realizations really has to smack you, to reach all the way inside you. I needed three very specific events to understand.

I've been feeling creatively passive lately. Under-inspired. Moving through slush to find ideas. It's not surprising when you think about it, I'm alone most days and I don't have too much to do. One could say I have too little to do. I'm saying that. I have too little to do.
After a while it becomes normal life, and you (I mean "I") start to think "maybe I'm just not a creative person anymore".
But that doesn't feel right either.

I talk with one of the best people I know. She has said in the past that talking with me makes her feel inspired to be creative. This time she's the one to trigger those feelings in me. I say to her, I think I need creative people around me to find creativeness.
When we hang up I have more ideas than I had two hours earlier (yes, we talked for almost two hours).
That's how I've always known myself, a person who never struggles to get great ideas.
So where have I been?

The weekend comes and David and I go to see a movie. It's the most confusing mix of a fantastic movie and a terrible movie. I get pulled out of the experience more than once because of bad directing, bad acting from wonderful actors, strange editing that makes me feel the film making, and not the emotions.
We discuss it on our way home, and David, who loved the movie, hadn't seen all those things. When I bring them up he understands me though, and we walk home through the streets of Toronto and talk about making movies, and how we each have our own angle into creativity. He through the technical, me through the emotional.
I feel a current rushing in. It's flowing trough me with a realization that some day in the future I'm going to direct something and it's going to happen. I've never been sure of that before, but that evening I just know it. And it makes me giggle because it's almost like I don't have a choice.

On Sunday I meet up with a new friend who in many ways are like me, but better at realizing all her ideas. She has creativity in every nerve. And she talks about me like I do too. While we're talking (and eating sushi) I feel a surge pass through me. It's not like one of those animated lightbulb moments, it's more a feeling of listening in on the conversation from the outside.

And this is where I think "Oh. I have creativity again".

Like I was out of it, and now it's filled up. To the brim.

I remember what I said to my dear friend earlier in the week, and to David the day before, and I realize that yes, I have the key now.
It's like I've found myself again in a sea of forgotten creativity.

/Lotta