Hej!
On Sunday when David had to go to his office on the Warner Bros studio lot for a couple of hours, I decided to come with him and do some exploring of my own.
I ignored the blistering heat and took a whole bunch of self portraits that I wanted to show you.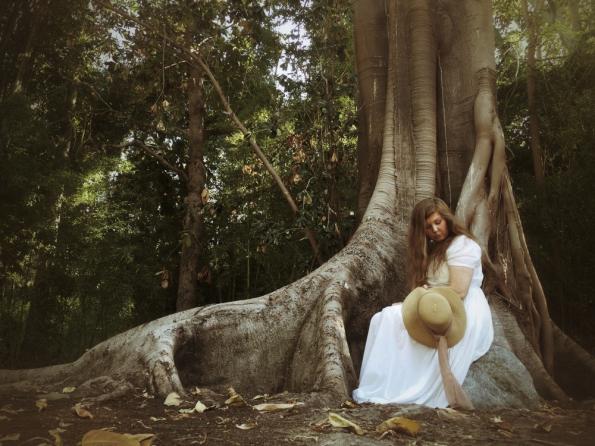 White dress and sun hat playing their parts perfectly here.
I actually dressed for the occasion, sort of. I knew the white dress would look amazing as a contrast to the dark places I had in my mind (you'll see soon) but it surprised me how well it worked in this environment too. It has a real southern feel to it, doesn't it?
Oh, I just love the look of a falling apart greenhouse! The light! The colors! Yeah, this is a favorite.
I moved on to the dark alleyways in-between houses. Tried out the light and dark with some twirling in my white dress.
Found a brick wall to dance in front.
And imagined myself in a World War 1 movie drama.
"Hmmm... I wonder who stole Ms Mullin's motorcycle...I'm going to find out!"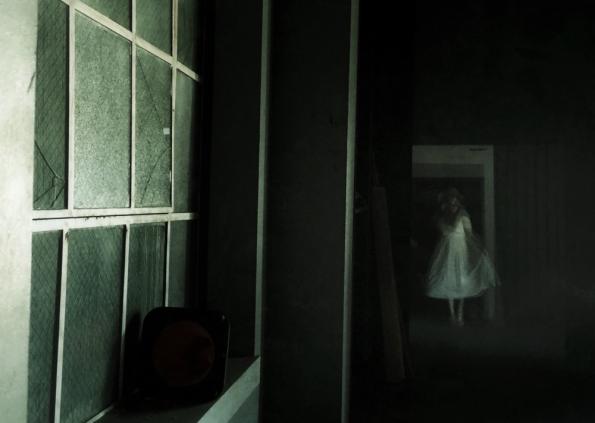 Walked into a dark room and saw my own reflection in this mirror with the strange double effect (Looks like a double exposure, kind of. Or a photo taken with long exposure). Needless to say, I jumped a little in fear. Then I took photos of it, 'cause that's how I roll! Photograph what scares you!
Running (away from the Warner Bros tour bus).
They drove by every third minute or something. I stuck out so much in my white dress so I obviously got a lot of curious stares.
Ps: Love the floaty almost liquid looking feel to my dress here.
Then I found an old barn. Let me tell you: it was HOT in there.
Did a little double exposure edit to this one.

I use the app Edit.Lab for that. It's not perfect, but the best double exposure app I've found so far because it doesn't crop the photo to a square, and you can position the photos easier than in other apps. But like I said, it's not perfect. It is a bit buggy and you are quite limited in the blending. But it's still the best of the one's I've tried (Photoblend, InstantBlend and Edit.Lab).
And as usual, I'm using the self timer app Timer Cam and a small tripod from LOHA.

Anyways, that was all I had today. Really love taking these self portraits. It triggers my imagination so much!

/Lotta