A headshot:
I realized I needed a real headshot (Not just selfies and outfit photos, hehe). At first I had planned to take it myself but since I took Davids headshot I thought it would be fun if he took mine. I like it very much.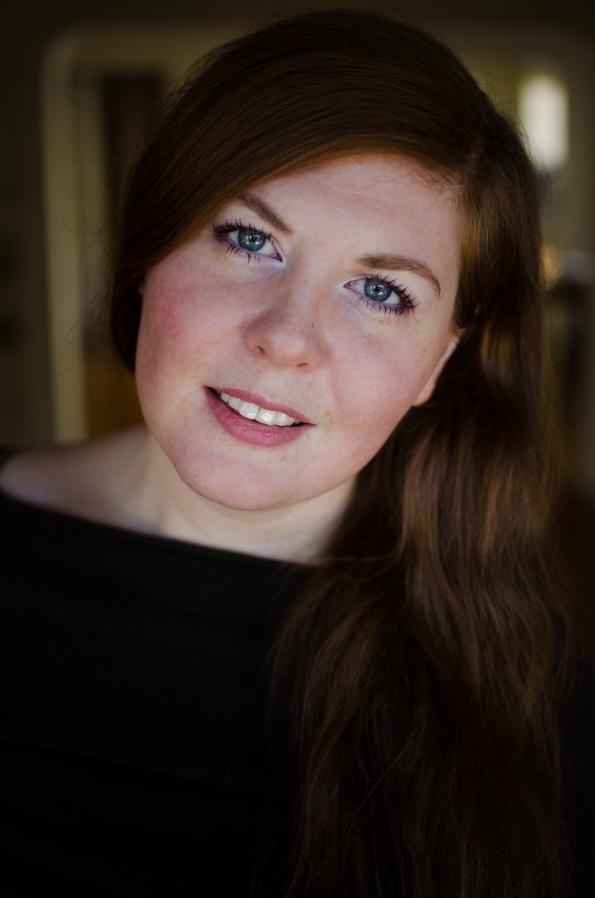 I also like this one with my Peekaboo Tooth:
There was A LOT of photos that featured Peekaboo Tooth- making the prettiest photo look super silly.

One of the reasons for the headshot was that I wanted a photo on my imdb page! And
here it is!
A dinner:
Since we have a full kitchen now it's so fun to cook again! I'm not very fond of the gas oven though. Yesterday we got an oven thermometer and found out that when the oven should be 350 f it was really only 275 f. So now I know why everything I've made this far has been undercooked. Anyways, we celebrated by cooking this lovely dinner.
Pan fried sun chokes in sage butter
and
Baked Parmesan Cod
. Very very tasty! And super fancy on a monday. I made a cold sauce to go with it all, with sourcream, garlic, parmesan, salt and pepper. By the way: Sun chokes!!! OMG! SO tasty! We had fried sun chokes (omg omg omg!) at a restaurant a few days ago and now I'm HOOKED!
An apartment update:
We have a table and chairs now. Our place feel like home.

A hint of what's coming:
My book. Looking pretty as all hell. I'm working on the shop details, so stay tuned.

A Hollywood update:
I realized I hadn't showed you this yet! David made a little video about Lights Out and what's been going on. He's planning on doing a series of behind the scenes videos showing you the work that went into turning Lights Out into a feature film. It feels so good to finally be able to talk about this. Hopefully we'll have a trailer to show you soon too.

Other than that:
I have been fighting my chronic urticaria lately. Something I'm not going to show a picture of, because YUCK. Think boiling lizard skin and you're close. We've been talking about how to use it in one of our horror shorts but we haven't figured out how to solve the problem with me mostly crying from itchiness. So here's a selfie from when I was bored from itching all day, and I put on a velvet cape and a leaf hat just to have something to do.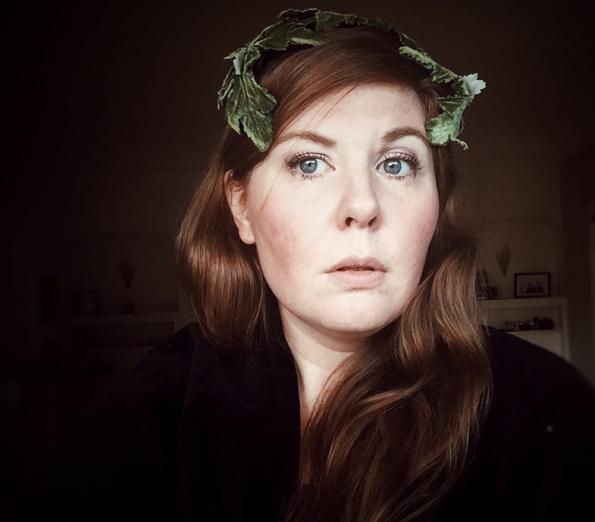 Oh, and here's me and a cactus.
Yesterday was COLD. And windy.
Well, that was all for now.
Talk to you again soon!

/Lotta