Hej hej!
Today Swedish radio station P3 aired an interview with me for their segment about Swedes abroad (Svensken i Världen, Verkligheten i P3). I talked about the amazing journey it has been, and still is, after Lights Out went viral but I also mentioned the not so great experience of having my looks reviewed by men on the internet.
If you know Swedish you can listen to it
here
.
It was so much fun to be interviewed about this whole experience and I think it went really well.
And let's take a look at some photos from the two days filming my scenes in Lights Out the other week.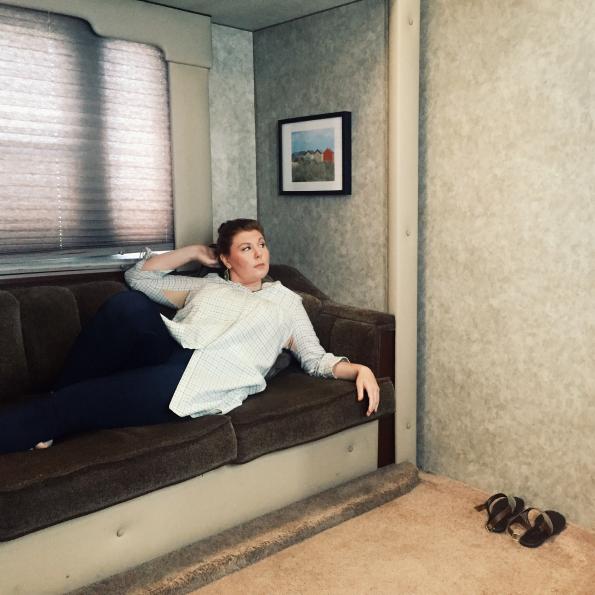 I had a trailer to relax in, just like "real stars". And obviously I had to take silly self portraits to show off my new found Diva status.
Looks familiar?
Being pampered between takes by Hair, Makeup and Wardrobe.
I had a blast filming and really hope this is just the beginning for me. I was quite nervous before shooting because this was the first time I acted in English. It's scary to act in another language than your own, but I think it went well.


This week it's been 38 celsius degrees outside, and that is just way too many celsius degrees for me! On friday we're going to Palm Springs over the weekend (because on monday next week we celebrate our two year wedding anniversary!) and it's supposed to be around 42 celsius degrees there. I'm terrified.
I will be staying in the pool the entire weekend, that's for sure!

Talk to you soon, dear friends and readers.

/Lotta