Hi!
After breakfast on sunday David and I went to a huge fleamarket that occurs on the last sunday of May every year. It takes over an entire part of town and anyone who wants to sell off some of their old stuff just picks an empty spot, anywhere they want, in the big neighbourghood Majorna. It's an amazing fleamarket and every year it gets bigger and bigger. This year was absolutely bonkers. There were so many people in some places that it was impossible to get through and you could forget reaching the tables and seeing the stuff for sale.
Here are six photos from a few of the calmer areas. I really wish I had taken a photo of the worst throng of people but when we were in the middle of all that we just wanted to get away from the crowd. It was very sunny so not very good photo conditions but here are at least some nice glimpses.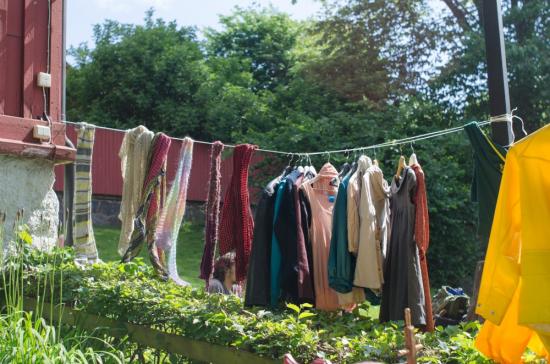 Majorna is a part of Gothenburg with lots of hipsters, artists, eco friendly shops and cafés. The fleamarket turns into a huge neighbourhood fest and on every corner there's musicians, artists and people selling home made food and desserts. It's wonderful!
This gorgeous lady looked like she was part of a beautiful painting where she stood a bit away from the crowd playing and people watching.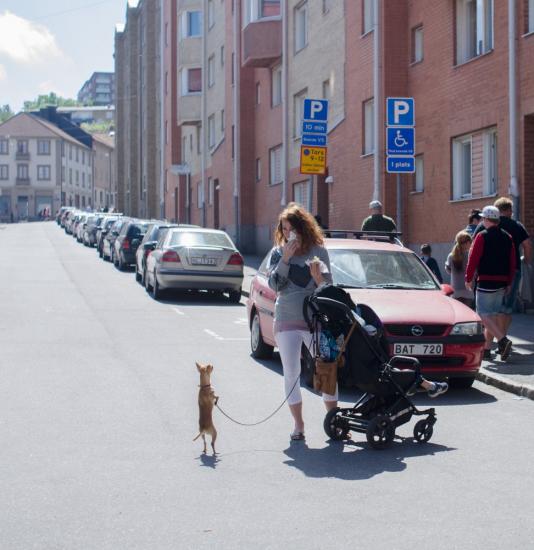 This hilarious dog stod on its hind legs begging for food for such a long time and it's human just smiled and kept eating.
I bought a white oversized shirt and a royal blue 60's jacket. Usually I buy a lot more on fleamarkets like this but it was just too much people and not enough time so two pieces of clothing was the entire haul of the day. Not too bad though.
Pretty dresses everywhere!

Today I've been working on a photo project for my upcoming jewelry collection and it turned out so good! Can't wait to show you, I think you will like it.
Until next time:

Tjingeling!
/Lotta