Hello hello hello!
Time for a Lights Out update because Oh boy things have been happening!
Not only have the film been seen by a crazy amount of people (5.3 million views on our
youtube upload
, 8.6 million on
vimeo
and with all the uploads from other people we're talking AT LEAST 16 million views in total) it has also been, and is announced to be, screened at a couple of festivals over the world (Lyon, Edinburgh, Salt Lake City, Telluride among others) but last week we also found out that Lights Out won Best Short film at
FANT Bilbao
. Such wonderful news!

We were asked to send a Thank you Video for their big closing ceremony and we made a cute little video that I thought you might want to see.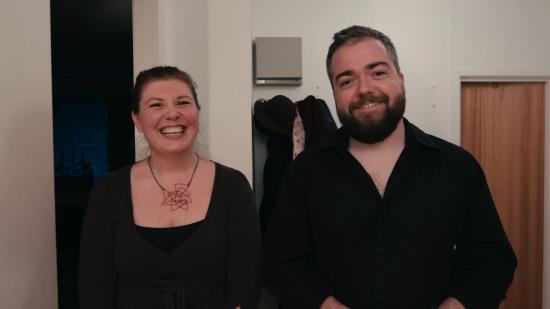 Look how happy we are!
My English sounds quite horrible but I'm blaming it all on giddyness or nerves or the high amount of pollen or an alien invasion or maybe something else entirely.


Hehe, I love the uncoordinated Thank you's in the end. We filmed a couple of more proper ones but this was just too cute to leave out.

That's all for now but I hope you're having at least two things to look forward to this week. It could be the smallest thing, really. I am looking forward to a giant outdoors fleamarket and a picnic. And having the weekend off work. And spring time! And And And...!

Tjingeling!
/Lotta