Hi!
It's been more than a week of internet madness and I longed for some regular blogging again. I haven't been taking a lot of photos lately, my camera has been collecting dust and my phone is filled with screen dumps of hilarious/sweet/amazing/stupid/weird/awesome comments from all over the internet regarding Lights Out. I might return with another post like the one I did last
tuesday
.
Lights Out has now gone so viral that we no longer have any clue of it's life in cyberspace. It's making friends with (and scaring the hell out of) people all over the world. I've mentioned the
Reaction Videos
before but OMG it's such a wonderful thing! Even though some are made in languages that we don't understand a word of the beauty with this kind of film (horror) is that the facial expressions are universal. A scared jump and a loud scream is like the biggest present to us. Yes, creepy, I know but it really is the perfect way of seeing that our work is affecting people.
Everything is still happening so fast that we have no clue of what, and if, this will lead to anything in the future, but THANK YOU internet for doing this crazy thing and changing our lives in so many ways.
Back on track now! I know there's a lot of new people here and Two Two Two is one of the recurring kind of posts I make on this blog.
Let's start then, shall we?

Two views of Gothenburg.
One that I took today while in town, and one from an evening run over the cemetery close to where David and I live.
Two of me when I was just a cute little child.
One of me on my fathers shoulders, and one of me posing for the camera like I was born to do it. (And look at that hat!) These were sent to me by our family friend Lisa who just found these slides when she was looking through old boxes. I think they are so sweet!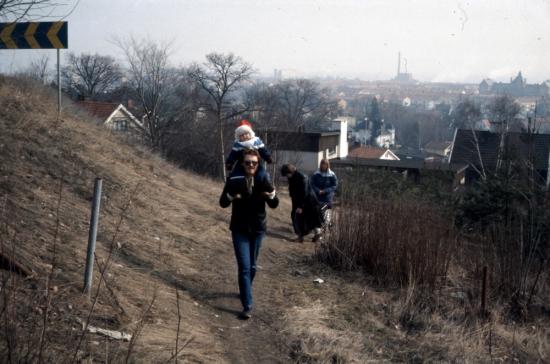 Two self portraits.
One looking at people on the street below.
And one in our old and noisy elevator when my hair was having an especially good day. Not like when I was the monster in Lights Out...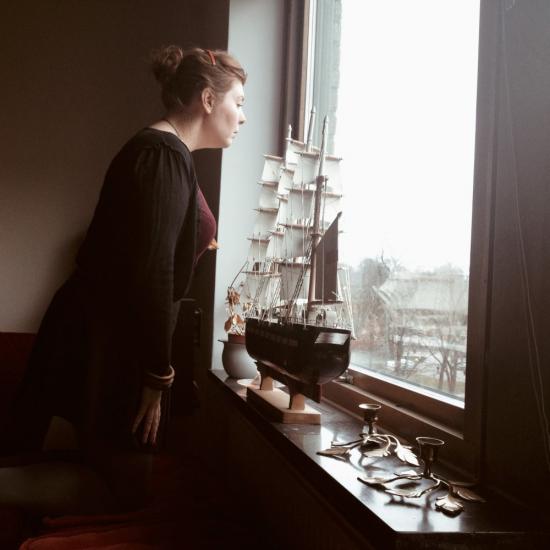 And for the people checking out my site for the first time: Hi! I'm Lotta, natural born red head living in Gothenburg, making
jewelry
, taking
photos
, making movies and writing scripts with my
husband
, acting in a
theatre group
, being an expert on popping popcorn in a pan and making the perfect pot of tea, getting very excited of the small things in life, dreaming of one million things and mixing it all into what is me.