Two from when we drove to Österlen last week and the roads were dusted with wispy snow flowing in every direction and the trees only had snow on one side of their trunks.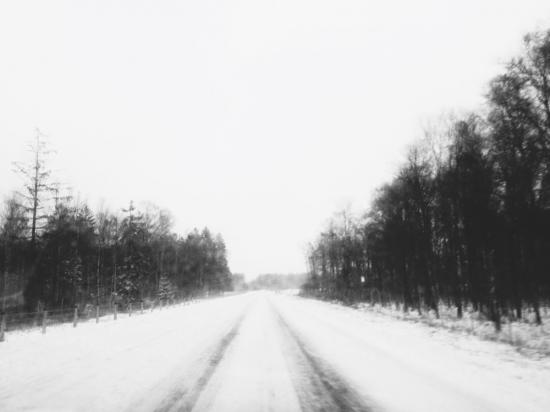 Two extra luxurious breakfasts. One at
Café Kagan
where we always go when we're visiting Simrishamn, and one consisting of the delicious cardemom buns I made for David on his birthday the 21st.
Two self portraits taken with self timer (using the TimerApp).
One in the staircase at my work waiting for David to come pick me up after an evening shift, and one in my work room on the day when we came back to Gothenburg after our Österlen visit.
Today we found out the finalists in
the Bloody Cuts film challenge
and sadly our
Lights out
is not one of them. Our favourite one "Cut" was though so Congrats to the people behind that one, and to the other five too of course! It was very fun to be a part of this and hopefully we are still in the running for the other categories they plan to give prizes in.
I have been working all weekend and have a couple of days off now so I feel like it's friday today. Hope your weekend was everything you wanted it to be and if not: here's to a fantastic new week!