Two colourful things ending up in my stomach.
Water with fresh mint and sweet lemons (such a weird and lovely lemon!) and a plate of tasty things like fruit, vegetables and italian salami.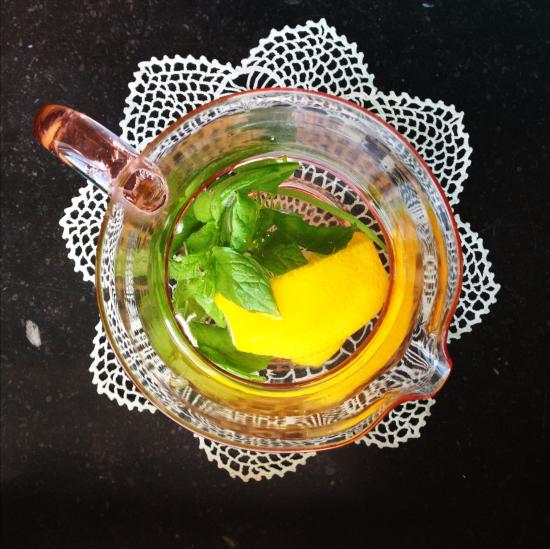 Two pictures of my jewelry work.
One of beautiful vintage marbles soon to end up in necklace pendants, and one of a Cage pendant in the making.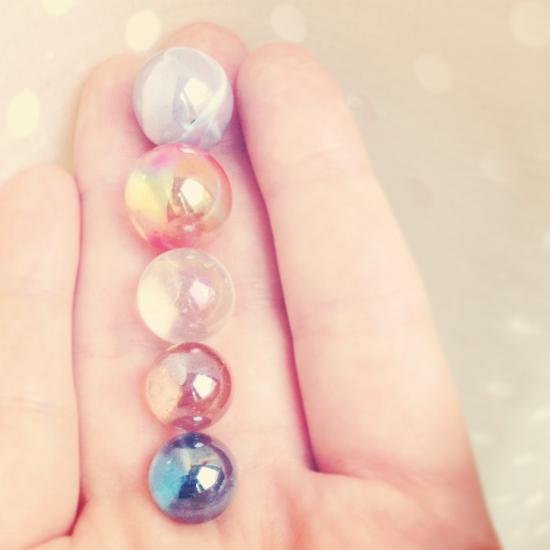 Two of me.
One with somber hues and a goofy face, and one with bright colours and a calm face.
It's all about contrasts, you know.
I had a lovely lovely weekend and now I'm looking forward to a great week with one of my oldest and bestest friends in the entire world. Tomorrow! Can't wait!!