Had to show you some of the lovely things I thrifted today!
A small suitcase. Isn't it so pretty!? I don't really need it but how could I say no to it when it sat there on the ground looking all cute? I just couldn't.
A heap of crystals from an old chandelier. I use them in my jewelry as you might know. I used to have loads of them but a while ago I realised that my box was almost empty! Oh no! I was so happy to find these for a really great price.
And the best thing! A teeny tiny dictionary!
So cute!!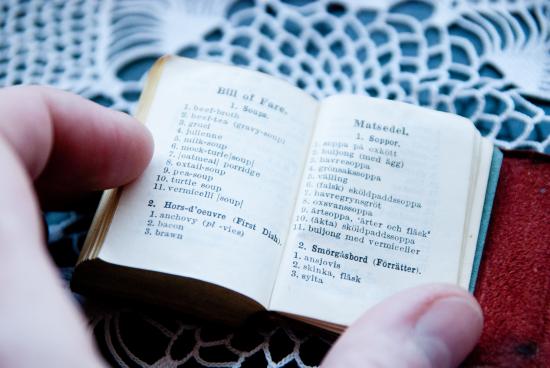 Not sure I would call oatmeal porrige a soup though...
I thought it would be cute to take a photo of the translation for Love to show you non swedish speaking people about Kärlek, but when I did I noticed the L in Love was missing! Oh dear, what is Love without the L?
-OVE!
(...And that's a man's name in Sweden.)